732-504-3527
Vicodin Detox Near Toms River
Going through detox for hydrocodone is the initial step to beating a Vicodin® use disorder, and Sunrise Detox Toms River is ready to help. Our

medically directed detox near Toms River understands how to safely and effectively taper you off the opioid. We'll keep you safe and comfortable as your body clears itself of the drug. All you have to do is dial

732-504-3527

to find the assistance you need.
Opioid medications like Vicodin are among the most frequently prescribed painkillers worldwide. In spite of their popularity, they also carry a great risk of dependency due to the euphoric sensations they generate. If a substance use disorder develops, withdrawal symptoms make quitting problematic and even life-threatening. If you are trying to stop, you need the support of qualified medical providers in a structured environment.
Should I Begin Hydrocodone Detox Near Toms River?
Even substances like Vicodin that are prescribed by medical professionals may cause difficulties for people. If you ingest Vicodin outside of your prescription or keep using when your prescription runs out, then you may be suffering from addiction and be in need of detox. You might even find yourself obsessed with thoughts of taking more of the painkiller and harm relationships in order to maintain use on a regular basis.
You might be in need of hydrocodone detox in Toms River if you have:
Withdrawal symptoms when not using
Persistent mood swings, depression, or confusion
Withdrawing from family, friends, and pastimes you used to enjoy
An obsession with keeping up your supply of the substance
A heightened tolerance where you must take more to get the same results
Problems fulfilling commitments at home, work, or school
Even if you don't have all the issues posted, you will require assistance when a Vicodin dependency emerges. Withdrawal symptoms could be disabling and potentially deadly, and the only means to stop using safely is with a medically supervised detox.
What Should I Expect From Vicodin Detox At Sunrise?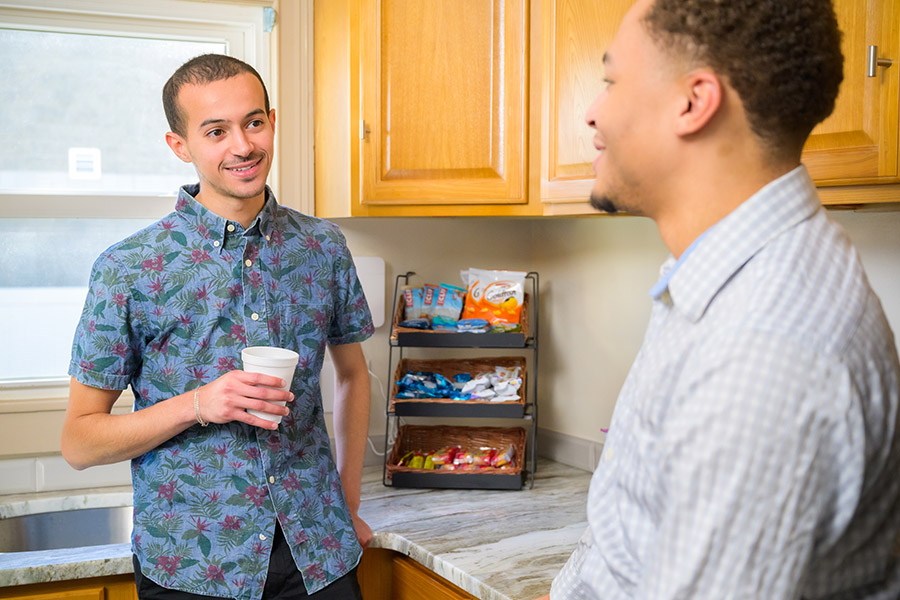 Our specialized medical professionals know there isn't a standard approach to substance detox. You can expect to be attended to with compassion and respect in a
supportive setting
at Sunrise Detox Toms River and we'll start your custom-tailored care with a thorough evaluation. Consequently, we have the ability to craft a unique treatment strategy, including any medicine required to assist you in detoxing in a safe manner.
We are well aware of the physical and mental strain detox causes, which is why our team tracks your vital signs often and is prepared to help 24 hours a day. We are skilled in dealing with common withdrawal symptoms, like:
Nausea and vomiting
Anxiety
Depression
Insomnia
Muscle aches and pains
Irritability and confusion
Trembling or tremors
Seizures
We'll swiftly attend to any issues you encounter. We'll also keep you at ease and taken care of with nicely furnished bedrooms, relaxing community lounges, nutritious meals, and 24-hour access to refreshments.
Whenever you're up for it, you'll be welcomed to partake in individual and group counseling. This not only will aid you while you're in our facility but also get you prepared for inpatient rehab, the next stage of your treatment. Then, we'll assist you in finding how you will continue in treatment with thorough aftercare planning.
What Is The Duration Of Vicodin Detox?
You will stay with us for however long it takes to get you stable from a medical standpoint and set to continue in recovery. For the majority of people, admission to Sunrise Detox happens quickly, and your detox will typically go for a week to 10 days. The amount of time you spend here is dependent on the following factors:
The extent of your Vicodin use including frequency, duration, and dosage quantities
Your physical state
How responsive you are to treatment
Once you are stable and equipped with an aftercare plan, we'll help you switch to an accredited residential rehab.
How Do We Maintain Your Safety During Vicodin Detox Near Toms River?
Your safety is an important priority at our Vicodin detox near Toms River. We are meticulous about monitoring you and know how to handle potentially hazardous withdrawal symptoms. In addition, we'll make sure any medicine utilized to help you detox from hydrocodone is given properly to avoid a secondary dependency.
We protect you with:
Around-the-clock medical guidance from experienced professionals
Personalized plans of treatment to accommodate your situation
A managed surrounding free from external factors that trigger use
Thorough aftercare planning to keep you moving toward a lasting recovery
Inflexible patient privacy protocols to ensure your treatment details and personal information are kept confidential
Suboxone is regularly employed to gradually help you quit opioids as it is less likely to cause addiction than different treatment options. It is able to help lessen withdrawal symptoms, but it has to be administered carefully by well-trained healthcare personnel. If we treat you with Suboxone, these guidelines will be followed:
To circumvent precipitated withdrawal, we'll hold off on using Suboxone until the appropriate time
We will carefully track your response once administering an initial dose
Changes to your dose will be made or alternative treatment choices considered
You'll be gradually tapered off Suboxone
Get Started On Vicodin Detox Near Toms River Today
Quit hydrocodone safely by reaching out to the experts at Sunrise Detox Toms River. Our Vicodin detox in Toms River is adept in handling withdrawal and will carefully clear the drug from your system. Contact 732-504-3527 to request help today. We respond to calls at any time, every day of the year.
Call 732-504-3527 Today