732-504-3527
Peer Support Services Toms River
Peer support in an essential element in the recovery journey. It is one of the mail tenets of Alcoholics Anonymous and a pillar in recovery. Peer support programs offer the first-hand experiences and advice of professionals and other people who have recovered from mental illness, and alcohol or drug addiction, and have received formal training so they can help others find their own path to recovery.
Addiction Support
Many people view Peer Support as a supplemental benefit to formal treatment, but at the Sunrise Detox Toms River facility, we believe peer support is necessary for long-term recovery, because peer support is necessary for everyone in general. It is normal to feel lonely at some point in life, but it is not healthy to feel alone and disconnected from others because this can lead to relapse and depression. Combined with addiction detox and recovery therapies, peer support helps the psychological need of short-term healing and the long-term personal growth goals of a person in recovery. Treatment plans assist in guiding individuals through the recovery process, but sudden stress can threaten recovery plans. These are the moments when peer support makes a difference.
Sunrise Detox Toms River has a system in place that provides immediate treatment through inpatient programs, followed by short and long-term solutions such as individual therapy, group therapy, and peer support. The proper application of these essential parts of recovery offer the best chances for achieving a fulfilling, happy life.
Benefits of Peer Support Services
Awareness
Peer support opens a new level of perspective by sharing similar life experiences with others. These personal experiences create meaningful understanding between peers, who may have otherwise felt they couldn't connect with others.
Hope
There is Hope! This is the most important message in Peer Support. Being able to see, hear, and listen to others who have overcome addiction and mental illness is the best message of hope that someone in recovery treatment can experience. When a person has entered treatment for recover they may see themselves far from the ultimate goal of an addiction-free life, but seeing and listening to others who have made it from treatment to recovery gives them the motivation that they too can recover.
Help Others
Sharing your experiences in a Support Group helps you reinforce your own determination to reach and maintain long-term recovery, as well as help others who are struggling to rid themselves of addiction or manage mental illness. You never know when your words are going to be the catalyst for someone who desperately needs help.
Learn
In a Peer Support environment people get to learn about different life situations in general, but specifically they learn successful tactics and techniques that help an individual deal with and manage the sudden onset of stress, or how to overcome cravings and thoughts of using. In a peer support atmosphere people are more easily inclined to share about themselves and have open discussions where they learn things they did not know before.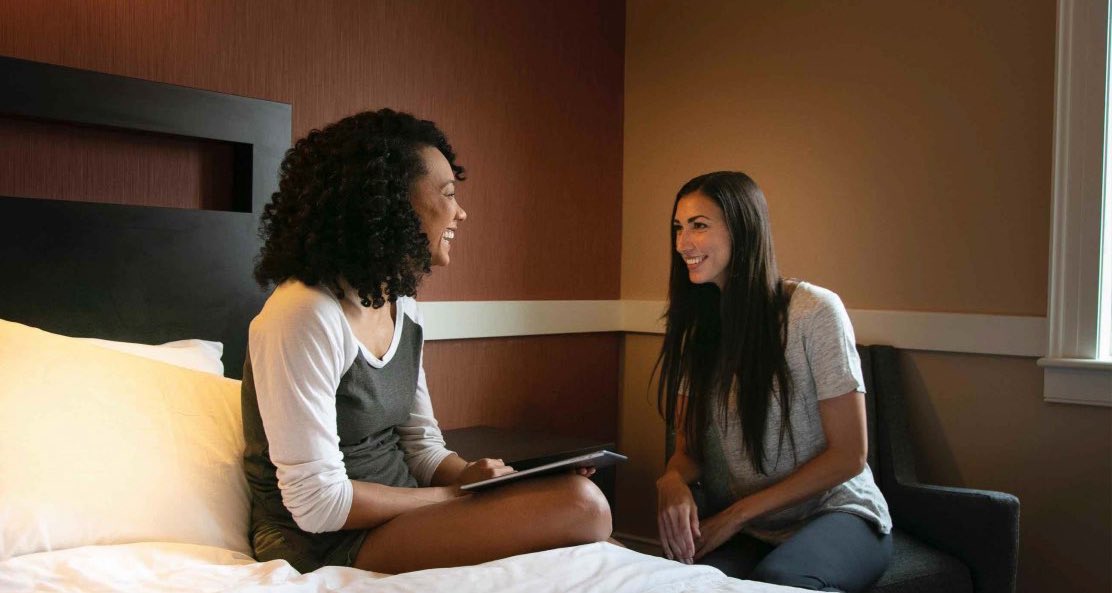 Contact Us About Our Peer Support Services
Sunrise Detox Toms River is committed to helping people recover from substance use disorder (SUD), alcoholism, and co-occurring disorders. If you or anyone you know needs help with addiction treatment, please contact Sunrise Detox Toms River now, and our professional medical staff will be ready to assist.