732-504-3527
Codeine Detox Near Toms River
Codeine might be easily obtained and regularly prescribed as a pain reliever, but it's still a habit-forming opiate with a significant potential for improper use. If you are fighting with a codeine disorder, the initial step to recovery is a medically supervised detox. Over the course of detox, your system will clear itself of the substance while you prepare for the next stage of rehab.
At Sunrise Detox Toms River, we'll guide you through withdrawal in a safe fashion and set the stage for your long-term recovery. Contact 732-504-3527 to get started on codeine detox near Toms River today and take control of your life.
Should I Enter Codeine Detox Near Toms River?
One of the unmistakable signals of an addiction to opioids is the appearance of withdrawal symptoms when you try to quit. You may first notice physical issues like nausea, body and muscle pain, and headaches. Over time, you may experience psychological symptoms such as mood swings or depression. While withdrawal is a common indication of a problem, there are other danger signs, including:
A desire to keep using
Emergence of a tolerance and needing to consume higher doses to get the same effects
Disruption of your life causing problems at home, work, or school
Constantly worrying about getting more of the substance
Withdrawing from family and no longer participating in pursuits you enjoyed in the past
Our codeine detox near Toms River is the proper opening step for recovery. We'll keep you out of danger and rested as you deal with your withdrawal symptoms. We'll also start you on discretionary therapy sessions so you may lay the foundation for a complete recovery.
What To Anticipate From Codeine Detox At Sunrise Detox Toms River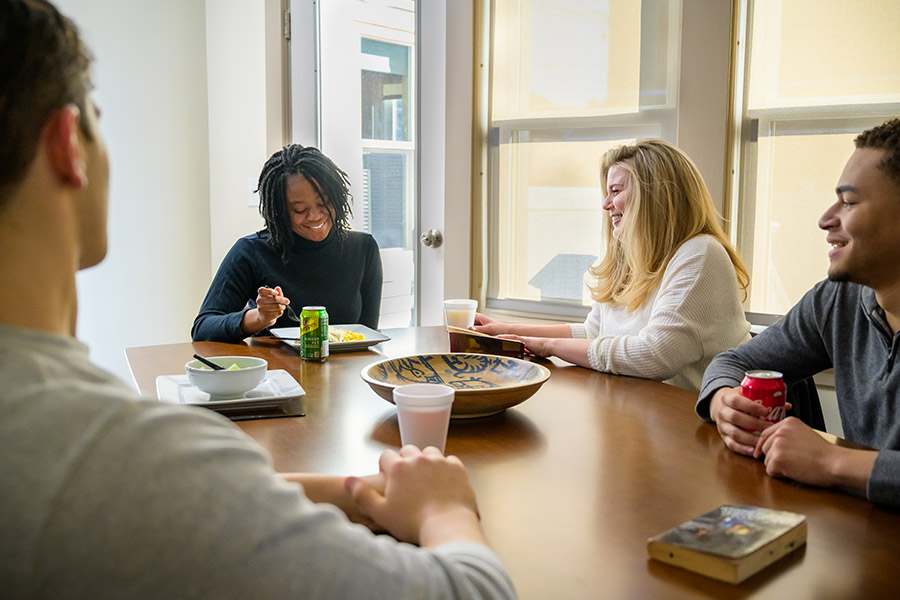 We believe the best way to detox is through a custom-tailored approach. When you arrive at Sunrise Detox Toms River, we'll give you an in-depth appraisal to grasp the extent of your usage, your past medical experiences, and your psychological and physical condition. Thereby, we can draft a sensible care plan specifically for you.
Our proficient medical team also knows that your overall well-being and comfort are vital to your success. This is why we offer cozy bedrooms and nutritious, chef-cooked meals in a nurturing environment that promotes healing. We will observe you continuously and supply care as necessary to deal with withdrawal symptoms that could include:
Muscle pain
Nausea and vomiting
Insomnia and restlessness
Headaches
Diarrhea
Depression
Anxiety
Once you're feeling better, we'll encourage you to take advantage of individual and group therapy. This is a fantastic method to help you face the psychological facets of substance use disorder while preparing you for inpatient rehab.
What Is The Timeframe For Codeine Detox?
Most patients are able to complete detox within 10 days. The total time you are here will likely be different from others and is likely to be influenced by the following:
The duration and frequency of your codeine use along with dosage levels
Your complete physical health
How you respond to care
Your individual physical traits and medical history
Prior to sending you off, we'll make sure you are medically stable and furnished with an aftercare plan, so you know precisely what will occur as you move forward.
How Does Sunrise Protect Me During Codeine Detox Near Toms River?
The bodily and psychological pressure of detox will often be daunting when making an attempt to detox at home. At Sunrise Detox Toms River, we understand how to keep you safe and moving forward. This begins with our ability to successfully handle withdrawal symptoms.
Our commitment to safety includes:
24-hour care from credentialed medical providers
Managed and pleasant surrounding far from factors that trigger use
Customized plans of treatment catering to your specific needs
Detailed aftercare planning so you have a clear idea of how your recovery will continue
Unwavering patient privacy rules to protect personal info and details of your care
Suboxone is an authorized medicine to help you carefully wean off opioids. This drug has shown to be effective and is not as habit-forming as other options. To maintain safety, we adhere to the following:
We don't use Suboxone in the beginning stages to avoid a precipitated withdrawal
A preliminary dose is administered and response observed
Modifications are made when required or other treatments considered
We'll skillfully taper you off Suboxone
Start Your Recovery With Codeine Detox Near Toms River
Codeine addiction is not something we take mildly and neither should someone suffering from it. The narcotic is unsafe in itself and it can act as a pathway to more potent opioids like oxycodone, morphine, and heroin. If you or a person you care about are in need of help, you can find it now. Contact 732-504-3527 or complete the form below to request assistance. We are standing by for you 24/7, 365 days a year, and answer all communications promptly.
Call 732-504-3527 Today