732-504-3527
Begin Your Road To Sobriety With Inpatient Medical Detox Near Lacey Township
Are you attempting to defeat drug or alcohol use? Sunrise Detox near Lacey Township, NJ is happy to help. Our inpatient medical detox facility provides a hospitable and safe environment to begin your recovery with the supervision of expert healthcare staff. Our comfortable accommodations will help you feel at ease while skilled clinicians watch for and manage withdrawal symptoms with approved medications. You will receive customized care designed to build a solid foundation for the next steps of your road to a healthier life.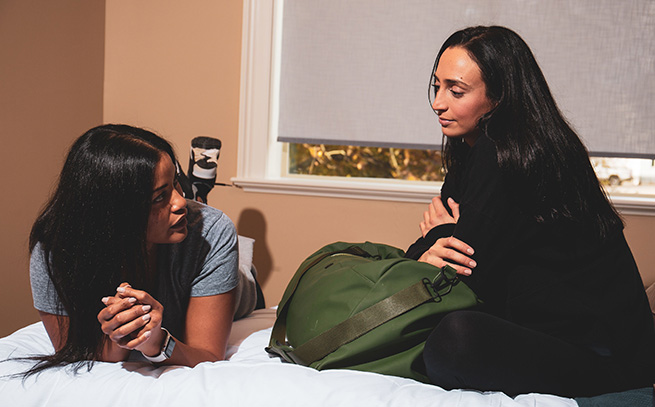 Individulaized Inpatient Drug And Alcohol Detox By Lacey Township, NJ
At Sunrise Detox near Lacey Township, we know you have better outcomes when we tailor our services to your individual needs. After a quick medical evaluation, you'll get a care plan that our nursing staff follows to ensure you are stable during detoxification. We'll use evidence-based treatments to help you taper from drugs or alcohol and mitigate symptoms of withdrawal.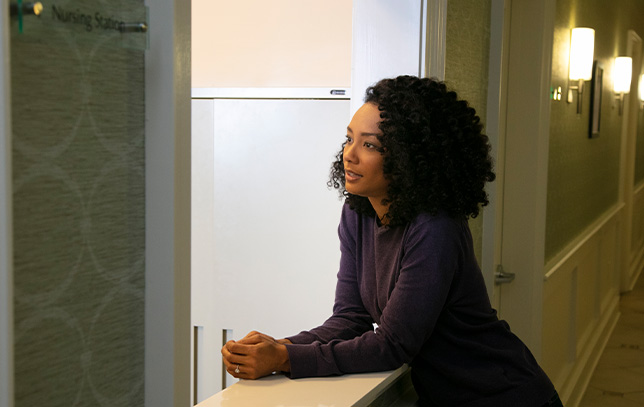 Alcohol Detox
Detox is usually the first step toward recovering from alcohol addiction. Sunrise's inpatient alcohol detox near Lacey Township is designed for safety while minimizing your anxiety. Skilled nurses check on you frequently and use established protocols to taper you off alcohol safely. Our gradual, disciplined method will set you up for your next phase of recovery.
Drug Detox
Drug detox procedures at Sunrise help remove drugs from your body and jumpstart your drug addiction recovery. Our nurturing staff uses your treatment plan as a guide and administers correct doses of medicine to safely and gradually taper you. They monitor you closely and adjust as necessary to keep you comfortable and safe.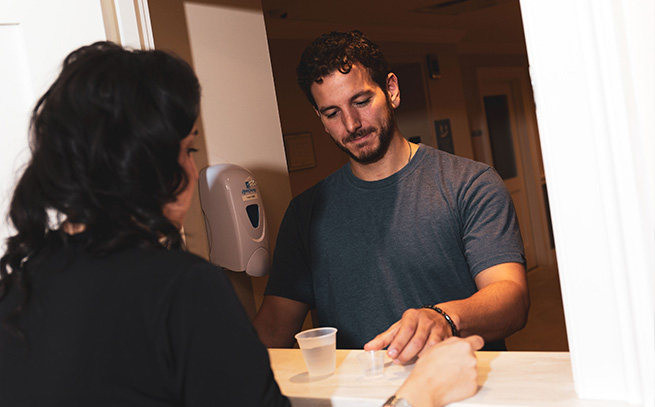 Safely Detox With Medical Detox Services Near Lacey Township
Attempting to detox by yourself without medical assistance can be disastrous and painful. Our Sunrise Detox Center by Lacey Township, NJ allows you to detox from many different substances in a healthier way. Our nurses provide detox for:
Alcohol
Amphetamines
Benzodiazepines
Cocaine
Heroin
Opioids
Designer drugs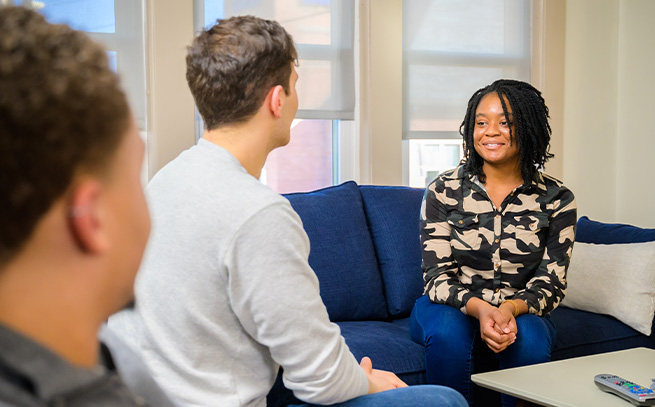 Substance Use Detox Therapies
Even though we focus on medically-supervised detox, we also offer additional services to help you root out the causes for alcohol or drug use and start using healthier coping skills. If you feel healthy enough, you're encouraged to work with our behavioral health counselors in:
Individual therapy
Group therapy
Family Therapy
Peer support meetings
A Comfortable Space For Inpatient Drug And Alcohol Detox By Lacey Township
Alcohol and drug detox is easier when you are able to rest and relax. Our detox facility is here to make you comfortable, so you can focus on getting well. We have shared rooms with no more than a single occupant. Each room is hospitality-inspired and has an attached bathroom and TV. Each meal is made by a chef and available in our community dining space. Snacks, coffee, tea, juices, and water are offered any time of day or night. Single bedrooms may be available upon request. After you have rested, you should enjoy some casual activities as well as watch television, play video games in the community lounge, hang out on the outdoor sitting area, or talk with other patients.
Sunrise Detox Is Just One Part Of Our Continuum Of Care
For many , detox is the beginning in the journey toward long-lasting recovery. Our inpatient detox services near Lacey Township let you detox from substances fully and as painless as possible. Our empathetic staff members monitor you 24/7 in our modern facility and help you make an aftercare plan. When your detox is finished, you'll get the foundation you need to pursue further treatment and work toward a lasting recovery.
Resources For Families With A Loved One In Detox
We understand how substance use affects loved ones and that those challenges don't go away just because they start detox. Our drug and alcohol services by Lacey Township give information and education for families. Call to:
Find an expert interventionist
Learn how to support a family member recovering from addiction
Create aftercare roadmap for your loved one
Learn about substance use and co-occurring disorders
Deal with the stress of supporting a loved one in detox
Start Your Safe Alcohol And Drug Detox By Lacey Township
Don't put yourself at risk by detoxing alone. Sunrise Detox Toms River is here to help you. Call us at 732-504-3527 or submit the form on this page to get immediate help. We guarantee a fast response, 24 hours a day.