732-504-3527
Fentanyl Detox Near Toms River
Fentanyl is an extremely harmful drug not just because of its highly addictive nature but also since it is commonly mixed with other illegal drugs. If you are struggling with addiction to fentanyl, you should seek help right away. And the first step of recovery is through a medically supervised detox to cleanse your body of the substance.
Sunrise Detox Toms River provides treatment to gradually wean you off fentanyl while managing withdrawal symptoms. Your life is of great value. Don't risk it by continuing your usage or attempting to stop by yourself. Instead, reach out to 732-504-3527 and get started toward recovery.
How Do You Know If You Need Fentanyl Detox Near Toms River?
Initially developed as a legitimate anesthetic in the 1960s, fentanyl is often misused, illegally produced, and dangerously combined with other substances such as heroin and cocaine. Similar to other opioid pain relievers, the "high" it generates makes it highly addictive. You could be addicted if you encounter any of the following:
● Withdrawal symptoms appear when not taking fentanyl
● Steady impulses to keep using fentanyl
● Withdrawal from friends and family or a shift in social circles
● Finding and using the opioid becomes more important than fulfilling everyday responsibilities
● Severe mood fluctuations and lethargy
● Realizing that you need more of the drug to reach the same "high"
Every individual's experience with fentanyl dependency will be different. Regardless of your specific experiences you must get help. The strength of this opioid and the gravity of withdrawal make quitting by yourself extremely unsafe. Don't put your life in jeopardy. Speak with the detox experts at Sunrise Detox Toms River.
What You Can Expect From Fentanyl Detox At Sunrise Detox Toms River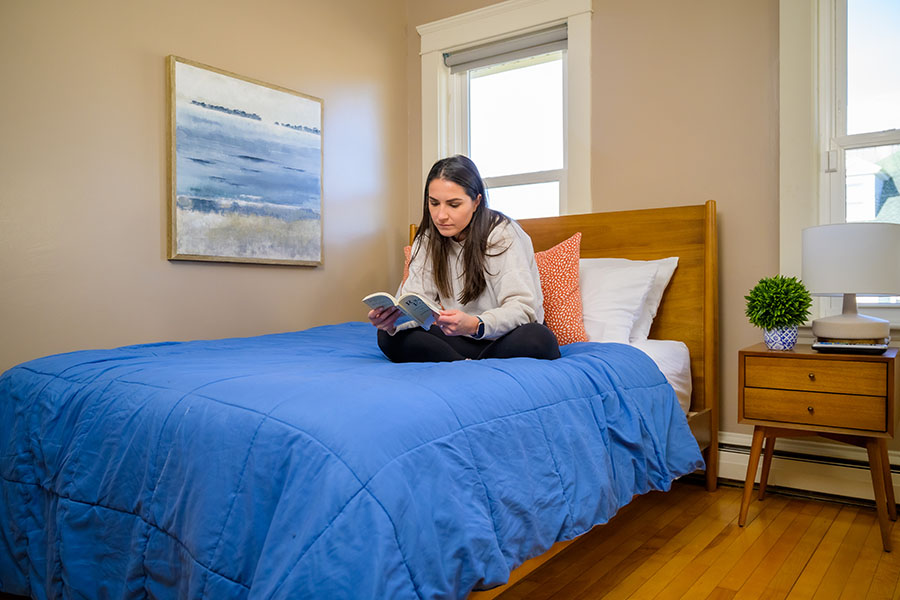 Sunrise provides the opportunity for you to undergo detox with dignity and respect in a judgment-free surrounding. We are committed to what we do and follow a customized approach to substance use care. This starts with an examination that looks at the level of your fentanyl consumption, medical history, physical status, and if there are other drugs in your system. Once we know this we can customize a treatment plan.
In addition to a customized plan, we'll provide a fully furnished bedroom to rest in and boost your vitality with wholesome meals and refreshments. Keeping you comfortable is vital, and we begin by addressing withdrawal through medication-assisted treatment and other means. We are experts in dealing with various types of withdrawal symptoms, including:
● Bone or muscle aches and pain
● Nausea and vomiting
● Diarrhea
● Insomnia and restlessness
● Cravings
● Elevated heart rate and blood pressure
● Mood swings
● Anxiety
● Depression
As you progress through detox, we'll welcome you to take part in one-on-one and group therapy. This is helpful in managing the trauma and triggers of your substance use. We'll then help prepare you for the following phase of rehab.
How Long Will I Be In Fentanyl Detox?
Since we subscribe to a personalized approach, the amount of time you spend with us may vary. As a general rule, patients are able to finish fentanyl detox near Toms River within 7 days, although longer treatment plans are not unusual. The overall length of your stay may be influenced by:
● The level of your fentanyl use
● Addictions to alcohol or other drugs
● Your physical and mental state
● How responsive you are to treatment
We must make certain you are physically stable and set for the subsequent steps of care. Taking that into account, we prioritize aftercare planning, which will give you a detailed blueprint for your recovery.
How Does Sunrise Keep Me Safe Over The Course Of Fentanyl Detox Near Toms River?
Taking the initiative and beginning your fentanyl detox near Toms River is a significant move toward keeping you safe from this life-threatening opioid. Once you enter our facility, you'll be protected by the extra safety measures we have implemented, including:
● 24/7 support from licensed medical personnel
● A structured setting far from external factors that trigger fentanyl use
● Custom-tailored treatment plans to accommodate your unique condition
● Aftercare planning to provide a detailed roadmap of the steps involved in recovery
● Unwavering patient privacy rules to keep your personally identifiable information and treatment details safeguarded
Our medical professionals will also make sure you don't experience a secondary addiction to treatment medication. We generally use Suboxone in opioid detox as it is helpful and less addictive than other choices. To maintain safety when administering this substance, we adhere to these guidelines:
● Delay using Suboxone in the early stages of treatment to steer clear of precipitated withdrawal
● Dispense an opening dose and monitor your response
● Alter the dose if needed or switch to other treatments
● Cautiously taper you off Suboxone
Start Your Recovery With Fentanyl Detox In Toms River
Don't let a fentanyl addiction destroy your life. Discover the help you're in need of at our fentanyl detox in Toms River. We'll keep you safe, get you through withdrawal, and get you started on a journey to enduring sobriety. Contact 732-504-3527 or use the form on this page to request assistance. We are ready for you day or night, all year long.