732-504-3527
Intervention Services Near Toms River
It is often hard to see somebody you love suffering with alcohol or drug use. But an intervention is able to make a significant difference in motivating a friend or relative to seek expert addiction care. By taking charge and setting up an intervention, you can demonstrate your care and support for them and guide them to detox services near Toms River or a different form of rehabilitation.
If you wish to plan an intervention for someone close to you but don't know how to proceed, contact Sunrise Detox. We offer drug intervention services for the Toms River area. Our intervention specialists can supply resources and advice for staging an intervention, and if your loved one wants to start addiction treatment, we'll enroll them immediately.
Call 732-504-3527 Today
Get Your Family Member Help With Our Intervention Services Near Toms River
Staging an intervention needs careful consideration. If you don't take a delicate approach, you might drive away the individual you're attempting to help and break their trust. You'll be more likely to succeed working with our intervention specialists near Toms River. They are experienced at directing families through the process and instructing you on how to act and speak. You'll be more likely to achieve your goals for the intervention with their expertise.
We invite you to contact us at 732-504-3527 whenever you like to explore our intervention services near Toms River. We'll speak about the loved one you would like to help and your apprehensions about performing an intervention. When this is complete, we will support you with one of the following methods:
Our intervention specialists can support you over the phone. They will train you on how to do the intervention yourself and can give support when you address your family member or friend. They are also able to talk with your loved one and respond to questions in regards to how detox and recovery works. We'll also highlight the ramifications of not getting expert help.
We can refer you to a credentialed interventionist close to you. Sunrise Detox has forged relationships with specialized interventionists throughout the Toms River area and surrounding regions. We are happy to connect you with a person who can plan and direct an intervention at your location. They can keep the meeting moving forward and assist with specialized support to both you and your loved one.
What Will An Intervention Involve?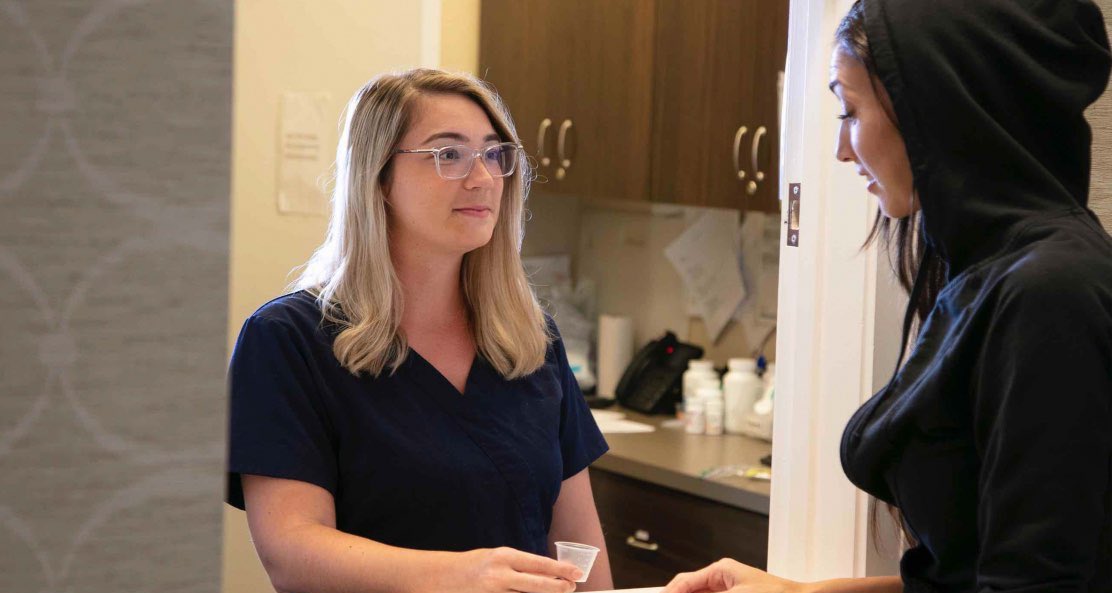 If you haven't been part of an intervention in the past, you might be unsure of what should happen. Here are the basics of what an intervention is supposed to include. If you wish to have more information or support, reach out to us at 732-504-3527.
Create a plan with others who are concerned about the person you're helping, including friends, family, healthcare professionals, or clergy. You might also seek help from a credentialed interventionist to assist in keeping the intervention progressing in a positive manner.
Pick a time and location to hold the intervention. Invite your loved one to meet you there without telling them the actual purpose. Other people supporting you should also attend.
Begin the intervention by telling your loved one you are all in attendance because you are worried about them and explain how substance use is damaging their life.
Everyone should then get a chance to share how your loved one's drug or alcohol addiction has personally impacted them.
Provide options for treatment and clear ramifications for not obtaining help. Keep yourself composed and caring, but firm if they become defensive. You may rely on the interventionist to intervene whenever necessary.
If they consent to getting assistance, be ready to take them to detox or a rehab center right away.
Are You Able To Hold An Intervention At Detox?
At Sunrise Detox, we appreciate that it's challenging to depart normal living and enter a facility for treatment. We know withdrawal is uncomfortable, and some people might wish to stop and return home immediately. Other individuals might have the expectation that they will depart as soon as they are feeling somewhat better. However, we don't want to put anyone in a hazardous situation by discharging them too soon. When someone wants to depart early, we'll get involved and advise them to continue treatment until the drug has totally left the system and an aftercare plan has been designed.
Our alcohol and drug intervention services near Toms River are meant to keep patients out of harm's way. If an individual rejects help and endangers their life and well-being, we do all we can to help them comprehend why they need to stay the course and conclude detox. An on-location intervention with them and their family members will allow us to discuss:
Why the individual would like to exit early
Why our team feels they ought to carry on
The threats of overdose or relapse they will face
If a different form of therapy is acceptable at this instance
How Sunrise Detox team members and loved ones can further support the individual to help them complete detox
Sunrise Detox Will Answer Your Questions About Alcohol Or Drug Interventions And Detox
Helping somebody detox is a group effort, and we are pleased to join together with families to assist their loved ones during this undertaking. Drug and alcohol recovery can seem complex and taxing, and we want to help all the people involved grasp how it will progress. We urge families to reach out when they have questions about substance use and detox. We'll gladly share facts and resources concerning:
When a person should get substance use support
Why medically-directed detox is the best way to start treatment
Our objectives and detox treatment philosophy
How to assist your loved one during detox
How to manage the difficulty of having someone you care about in detox
If you would like to get more information about drug or alcohol detox at Sunrise Detox Toms River before admitting a loved one, call us at 732-504-3527 at any time. We are always here to explain anything you want to talk about.
Find Drug And Alcohol Intervention Services Near Toms River Today
There's no reason to sit around and observe as addiction upends the life of someone you love. Call 732-504-3527 or fill out the following form to get them immediate help. We respond day and night to assist you with intervention services and welcome your loved ones into our detox facility. We are standing by to support you today.