732-504-3527
If you are looking to start treatment for an alcohol or drug addiction near Vineland, NJ, Sunrise Detox Toms River is ready to help. We provide a safe setting to detox under expert medical supervision. You'll enjoy a fully furnished room in our well-designed facility and 24/7 care from licensed clinicians who employ established treatments to manage withdrawal symptoms. We also personalize your treatment plan to your precise circumstances to offer the best start for your substance use recovery.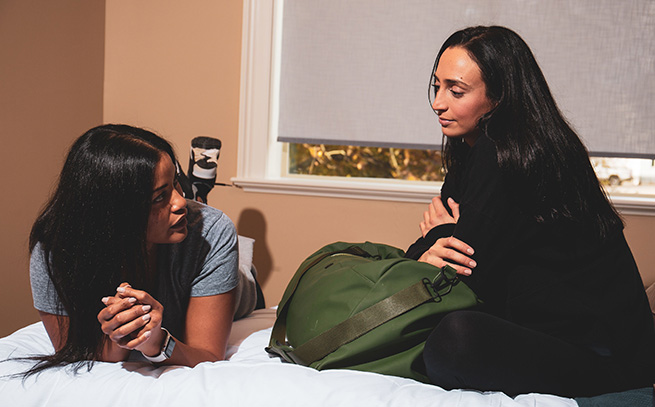 Individulaized Inpatient Drug And Alcohol Detox By Vineland, NJ
At Sunrise Detox near Vineland, we know you have better outcomes when we tailor our services to your individual needs. After a quick medical evaluation, you'll get a care plan that our nursing staff follows to ensure you are stable during detoxification. We'll use evidence-based treatments to help you taper from drugs or alcohol and mitigate symptoms of withdrawal.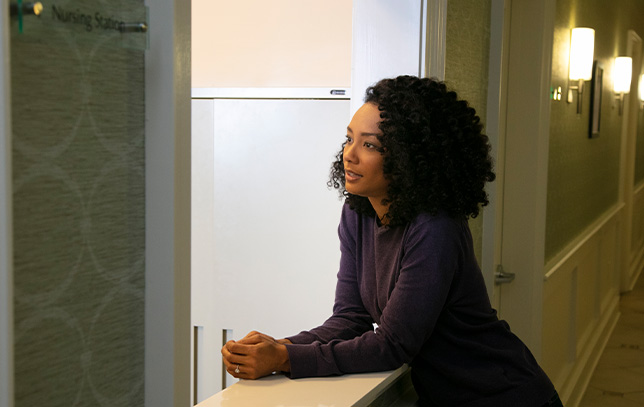 Alcohol Detox
A great number of people have to enter detox for alcohol when they quit drinking permanently. Sunrise's alcohol detox services near Vineland allow you to taper as safely as possible. Our skilled staff is always at hand whenever you need assistance. They dispense approved medications to gently taper you off of alcohol to allow your body to adjust and prevent the worst withdrawal symptoms.
Drug Detox
Drug detox procedures at Sunrise help remove drugs from your body and jumpstart your drug addiction recovery. Our nurturing staff uses your treatment plan as a guide and administers correct doses of medicine to safely and gradually taper you. They monitor you closely and adjust as necessary to keep you comfortable and safe.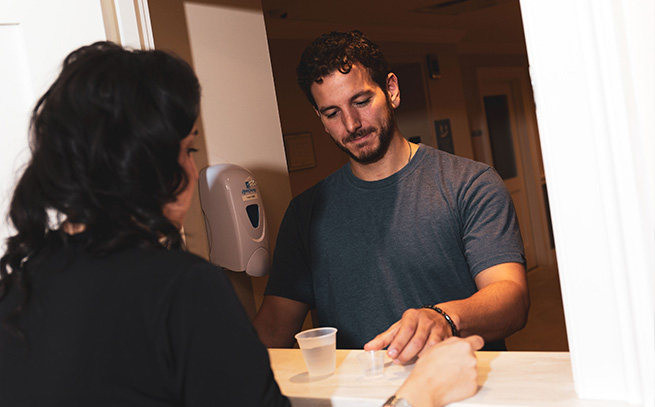 Safely Detox With Medical Detox Services Near Vineland
Attempting to detox by yourself without medical assistance can be disastrous and painful. Our Sunrise Detox Toms River by Vineland, NJ allows you to detox from many different substances in a healthier way. Our nurses provide detox for:
Alcohol
Amphetamines
Benzodiazepines
Cocaine
Heroin
Opioids
Designer drugs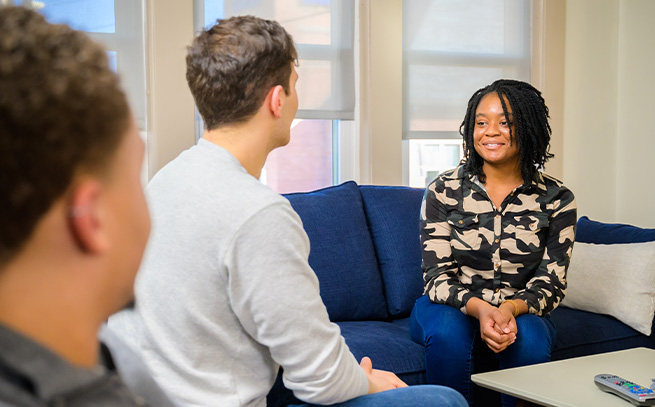 Therapy During Alcohol And Drug Detox
Known for proven, medically guided detox near Vineland, Sunrise Detox also offers therapy to help you understand the possible basis of substance use disorders and practice coping strategies. If you feel up to it, we suggest you work with our mental health professionals for:
Individual therapy
Family Therapy
Group Therapy
Peer support sessions
A Comfortable Space For Inpatient Drug And Alcohol Detox By Vineland
Alcohol and drug detox is easier when you are able to rest and relax. Our detox facility is here to make you comfortable, so you can focus on getting well. We have shared rooms with no more than a single occupant. Each room is hospitality-inspired and has an attached bathroom and TV. Each meal is made by a chef and available in our community dining space. Snacks, coffee, tea, juices, and water are offered any time of day or night. Single bedrooms may be available upon request. After you have rested, you should enjoy some casual activities as well as watch television, play video games in the community lounge, hang out on the outdoor sitting area, or talk with other patients.
Coming To Sunrise Detox Is Your First Step Along Our Continuum Of Care
If you're set to make the first move to sobriety, Sunrise Detox is here to help. For many folks, our inpatient detox services near Vineland are the start of their path to recovery. We give you the opportunity to detox from various substances as safely and painlessly as possible. Our authorized clinicians supply 24-hour care to keep you comfortable and devise an aftercare blueprint with you and the members of your family before you leave. Our goal is to let you detox successfully and have you prepared for ongoing therapy to help you along your addiction recovery journey.
We Support Families Who Have A Loved One In Detox
At Sunrise, we see how substance use harms the entire family and that the burden isn't instantly gone when a loved one begins treatment. That's why we educate and work with families as part of our drug and alcohol detox services by Vineland. We can help you:
Find an expert interventionist
Learn how to support a family member recovering from addiction
Create aftercare roadmap for your loved one
Learn about substance use and co-occurring disorders
Deal with the stress of supporting a loved one in detox
Call For Safe Alcohol And Drug Detox By Vineland Today
Sunrise Detox Toms River is ready to offer you safe detox services. Dial 732-504-3527 or fill out the form on this page for immediate assistance. We answer inquiries 24 hours a day, every day of the year. Get help today.