732-504-3527
If you are looking to start treatment for an alcohol or drug addiction near Middletown Township, NJ, Sunrise Detox Toms River is ready to help. We provide a safe setting to detox under expert medical supervision. You'll enjoy a fully furnished room in our well-designed facility and 24/7 care from licensed clinicians who employ established treatments to manage withdrawal symptoms. We also personalize your treatment plan to your precise circumstances to offer the best start for your substance use recovery.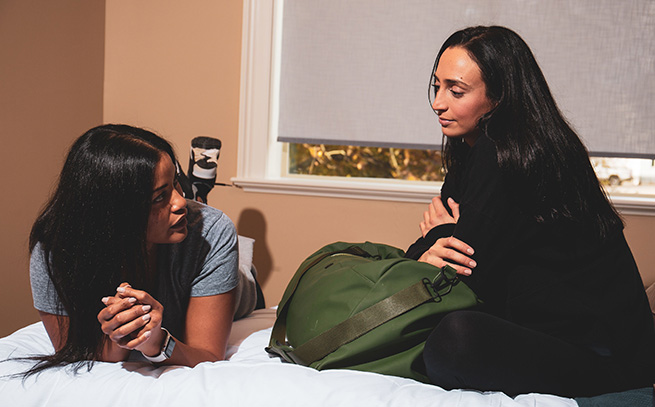 Individulaized Inpatient Drug And Alcohol Detox By Middletown Township, NJ
At Sunrise Detox near Middletown Township, we know you have better outcomes when we tailor our services to your individual needs. After a quick medical evaluation, you'll get a care plan that our nursing staff follows to ensure you are stable during detoxification. We'll use evidence-based treatments to help you taper from drugs or alcohol and mitigate symptoms of withdrawal.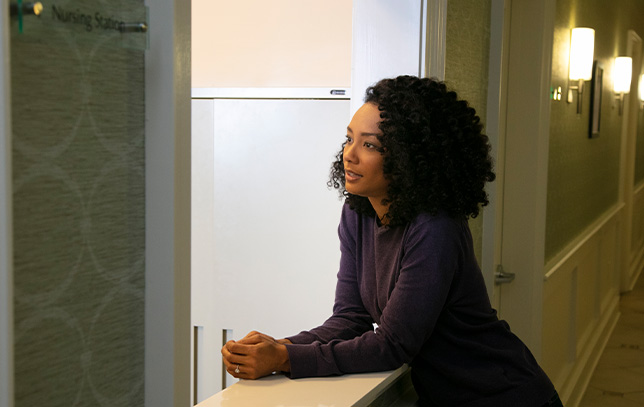 Alcohol Detox
Detox is usually the first step toward recovering from alcohol addiction. Sunrise's inpatient alcohol detox near Middletown Township is designed for safety while minimizing your anxiety. Skilled nurses check on you frequently and use established protocols to taper you off alcohol safely. Our gradual, disciplined method will set you up for your next phase of recovery.
Drug Detox
Detoxing from drugs expels unwanted substances out of your body and begins your road to recovery. The nurturing personnel at Sunrise are devoted to helping you with custom-tailored drug detox services by Middletown Township. They take note of your medical history and how you respond to treatment so you can carefully but productively taper you off drugs while keeping you as comfortable as possible.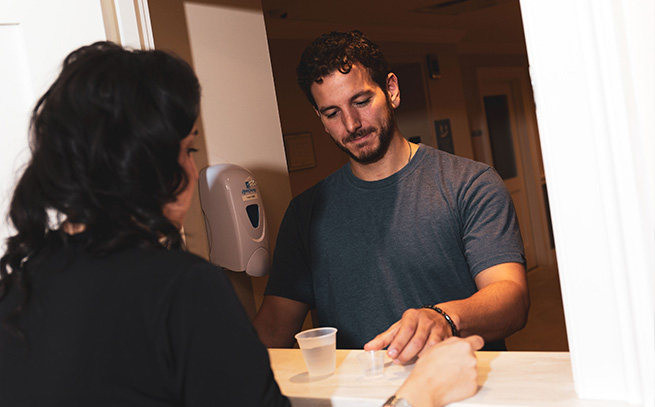 Monitored Medical Detox Near Middletown Township
Trying to detox with no medical care greatly increases your odds of distressing complications and even death. The staff at Sunrise Detox Toms River will oversee your drug or alcohol detox near Middletown Township, NJ. We can treat you during detox from addictive substances like:
Alcohol
Opioids
Herion
Cocaine
Amphetamines
Benzodiazepines
Designer drugs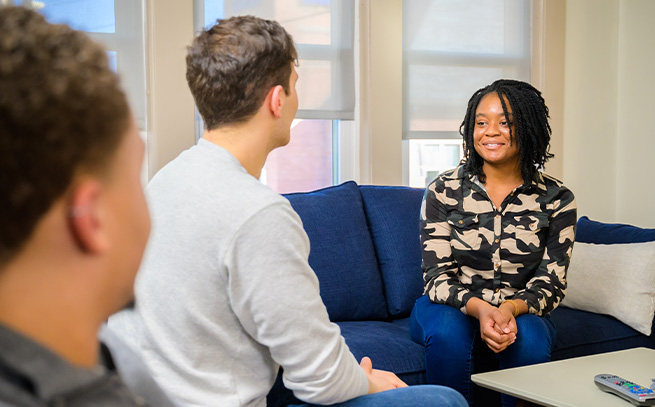 Substance Use Detox Therapies
Even though we focus on medically-supervised detox, we also offer additional services to help you root out the causes for alcohol or drug use and start using healthier coping skills. If you feel healthy enough, you're encouraged to work with our behavioral health counselors in:
Individual therapy
Group therapy
Family Therapy
Peer support meetings
A Comfortable Space For Inpatient Drug And Alcohol Detox By Middletown Township
Alcohol and drug detox is easier when you are able to rest and relax. Our detox facility is here to make you comfortable, so you can focus on getting well. We have shared rooms with no more than a single occupant. Each room is hospitality-inspired and has an attached bathroom and TV. Each meal is made by a chef and available in our community dining space. Snacks, coffee, tea, juices, and water are offered any time of day or night. Single bedrooms may be available upon request. After you have rested, you should enjoy some casual activities as well as watch television, play video games in the community lounge, hang out on the outdoor sitting area, or talk with other patients.
Sunrise Detox Is Just One Part Of Our Continuum Of Care
For many , detox is the beginning in the journey toward long-lasting recovery. Our inpatient detox services near Middletown Township let you detox from substances fully and as painless as possible. Our empathetic staff members monitor you 24/7 in our modern facility and help you make an aftercare plan. When your detox is finished, you'll get the foundation you need to pursue further treatment and work toward a lasting recovery.
Family Support And Counseling Through Detox
We know a relative's drug or alcohol use has a negative impact on the entire family, and the strain of recovery also affects all family members. Sunrise Detox is your source for drug and alcohol detox services by Middletown Township for both families and individuals. We educate and support families by helping them:
Meet with an expert interventionist
Discuss ways to support a family member recovering from substance use
Design aftercare plans for after detox
Understand substance use and possible co-occurring disorders
Cope with the stress that results from having a family member in detox
Get Expert Alcohol And Drug Detox Near Middletown Township Now
Don't do a taper by yourself. Sunrise Detox Toms River can help immediately. Call 732-504-3527 or complete the form below to get help right away. We will reply right away, 24/7.