732-504-3527
Find Medical Detox Services By Patterson
Need a safe way to detox from an alcohol or drug use disorder? Sunrise Detox Toms River by Patterson, NJ is here for you. Our detox center is a comfortable and safe way for you to taper off substances under empathetic, expert medical supervision. You'll rest in a semi-private room while our staff help you mitigate withdrawal with evidence-based treatments. The individualized care you see at our facility gives you a solid starting point for the rest of your recovery.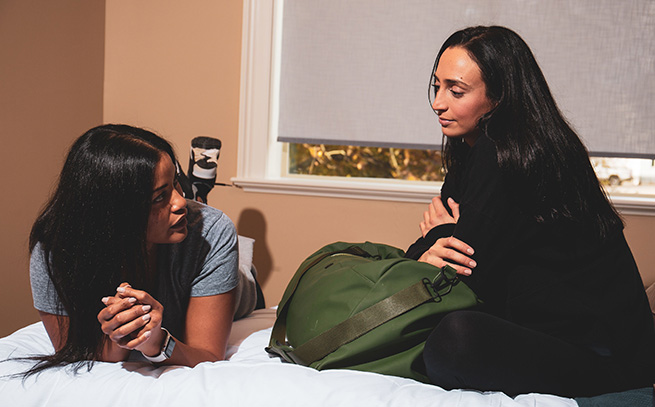 Personalized Inpatient Medical Detox By Patterson, NJ
We believe our residents at Sunrise have the best results whenever they are provided custom-tailored detox services. For this type of treatment, you begin with a complete medical evaluation. We then adapt our detox process to fit your case and issue a specific treatment plan that our medical professionals use to make certain you are given the safest treatment feasible. They look in on you regularly, keep an eye on your vitals, and administer treatments for uncomfortable withdrawal symptoms.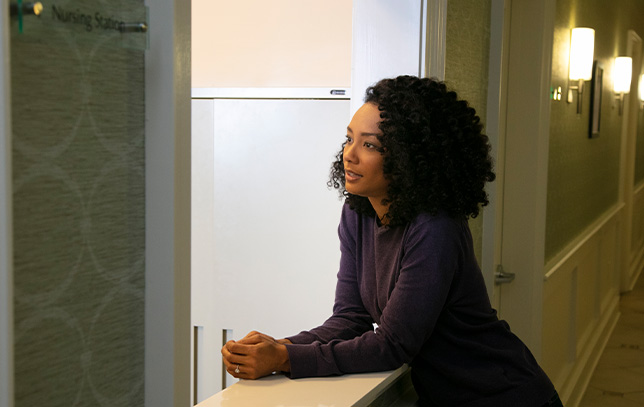 Alcohol Detox
Detox is usually the first step toward recovering from alcohol addiction. Sunrise's inpatient alcohol detox near Patterson is designed for safety while minimizing your anxiety. Skilled nurses check on you frequently and use established protocols to taper you off alcohol safely. Our gradual, disciplined method will set you up for your next phase of recovery.
Drug Detox
Our drug detox services near Patterson help you get rid of harmful substances from your body so you can start your recovery from drug use. Our caring medical staff directs your detox and administers precise dosages of medications to help you taper gradually and safely.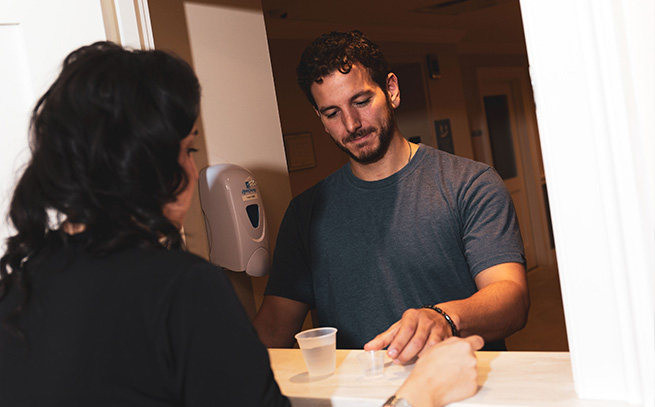 Avoid A Painful Withdrawal With Medical Detox By Patterson
Detoxing without expert supervision might be hazardous and even life-threatening. At Sunrise near Patterson, NJ, we can help you safely detox from various toxins. We give detox services for:
Alcohol
Amphetamines
Benzodiazepines
Opioids
Heroin
Cocaine
Designer drugs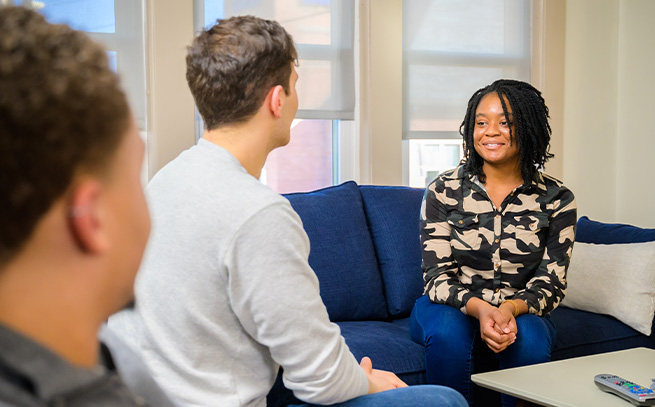 Expert Counseling For Drug And Alcohol Detox
Recovering from alcohol or drug use disorders is stressful. Sunrise Detox offers voluntary counseling that is the perfect complement to our medical detox services by Patterson. Our counseling includes:
Individual therapy
Group therapy
Family Therapy
Peer support sessions
Experienced counselors direct all discussions. If you attend, you'll look into the causes of addiction and how to cope without chemical dependencies. You will also enjoy the company of others striving toward recovery from addiction and listen to their perspective.
Comforting Resident Rooms For Alcohol And Drug Detox Near Patterson
Your body needs plenty of rest throughout detox. We equipped our facility with relaxation in mind. Over the course of your treatment, you'll enjoy a tastefully decorated, fully furnished bedroom and private bath with a maximum of one additional patient. Here, you can sleep or watch television. We also have private rooms per prior request. Chef-cooked meals are provided in our welcoming dining hall, and you are able to enjoy a snack or beverage at any time. You will also find areas for entertainment if you're up for leaving your room. Engage in a game or catch a TV show in the resident common room. Get a bit of sunshine on the exterior patio. And we are hopeful you'll make some new friends while you meet with others in our care.
Sunrise DetoxIs One Step In A Continuum Of Care
For many people, Sunrise Detox serves as your starting point on the road to a sober life. Our medical detox services near Patterson allow you to safely detox from drugs or alcohol. Licensed healthcare providers watch over you 24/7 in a peaceful environment and help you design an aftercare strategy. At the finish of detox, you'll be ready to seek further treatment as you work toward substance use recovery.
Family Support And Counseling Through Detox
We know a relative's drug or alcohol use has a negative impact on the entire family, and the strain of recovery also affects all family members. Sunrise Detox is your source for drug and alcohol detox services by Patterson for both families and individuals. We educate and support families by helping them:
Find an expert interventionist
Learn how to support a family member recovering from addiction
Create aftercare roadmap for your loved one
Learn about substance use and co-occurring disorders
Deal with the stress of supporting a loved one in detox
Get Expert Alcohol And Drug Detox Near Patterson Now
Don't do a taper by yourself. Sunrise Detox Toms River can help immediately. Call 732-504-3527 or complete the form below to get help right away. We will reply right away, 24/7.