732-504-3527
Oxycodone Detox near Toms River
The opening phase in oxycodone addiction recovery is detox at a licensed facility. This is due to the fact that halting use by yourself can lead to painful -- or potentially fatal -- withdrawal symptoms. Instead, get the specialized support you require from our medically guided detox near Toms River. Sunrise Detox will keep you safe and moving toward a lasting recovery.
If you are struggling with addiction, don't ignore the signs. Dial 732-504-3527 to get admitted today.
Should I Enter OxyContin Detox Near Toms River?
More commonly known by the brand name OxyContin®, oxycodone is frequently taken to allievitate pain of a severe or chronic nature. Unfortunately, physical and psychological dependence can occur rapidly, especially when using outside of or without a prescription.
There are many telltale indicators of substance use disorder, including:
Steady compulsions to use
Experiencing symptoms of withdrawal when not taking the drug
Developing a tolerance and needing a bigger dose to achieve the same results
Taking and locating the drug becomes more crucial than family and work commitments
Withdrawing from friends and family
Persistent irritability and mood swings
An addiction will manifest itself in a variety of ways and your situation will likely differ from other people. Taking that into account, prevailing over an OxyContin addiction typically starts with detox to clear your system of the opioid.
What Might I Anticipate From Oxycodone Detox At Sunrise?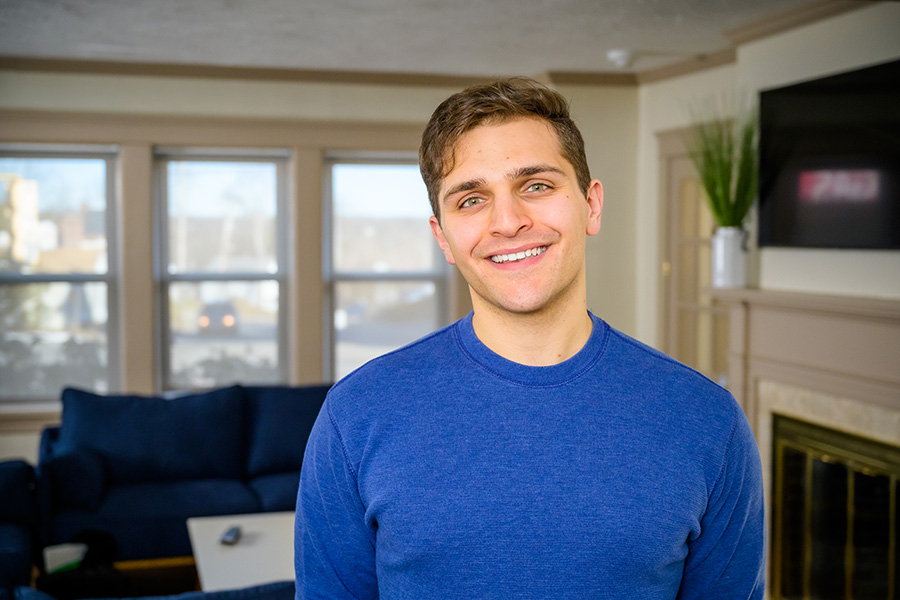 Our well-trained medical specialists have two chief aims. First and foremost, we will
aid you in detoxing safely and effectively.
Secondly, we will set the stage for your complete recovery. We achieve this through an individualized approach that commences with a complete evaluation when you arrive. Consequently, we have the ability to design detox services that suit your unique circumstances.
You will have an individualized plan of care to lead you and a devoted staff to observe you 24/7. We'll routinely monitor your vitals and handle any symptoms of withdrawal, such as:
Anxiety
Depression
Nausea and vomiting
Restlessness and insomnia
Irritability and agitation
Muscle and body aches
Increased heart rate and high blood pressure
Handling withdrawal via established medication lets you securely clear your body of OxyContin. We'll also keep you at ease and promote your general well-being at our detox facility near Toms River with cozy bedrooms, nutritious meals, and access to beverages and snacks throughout the day.
When you're feeling better, you'll have the option to engage in individual and group therapy sessions. This will allow you to investigate the triggers of your oxycodone addiction and prepare you for the following stage of rehab.
What Is The Timeframe For OxyContin Detox?
Because we take a tailored approach to your detox, the length of time you spend here may vary. The primary goal is an effective and safe detox and we'll do whatever is needed to accomplish this. The overall duration of your residence could be affected by:
The degree of your OxyContin use
Your physical state
How you respond to treatment
Medical history
In general, people can successfully detox in 7 to 10 days. Once you're medically fit and readied with an aftercare plan, we'll assist you in locating and enrolling in the most suitable rehab program for your situation.
How Can Sunrise Keep Me Safe Over The Course Of OxyContin Detox Near Toms River?
Sunrise Detox Toms River takes a dual approach to your safety. First, we help you handle potentially dangerous withdrawal symptoms. Then, we'll take steps to ensure you avoid an additional addiction to medicine used in tapering you off OxyContin. It's a careful balance our healthcare providers successfully deal with daily.
Our dedication to safety includes:
Around-the-clock care from licensed healthcare providers
A controlled living environment clear of Oxycodone triggers
Individualized plans of treatment specific to your needs
Aftercare planning to give you a blueprint for your recovery
Strict patient privacy guidelines enforced to safeguard your personal info and details of your care
Another facet of your safety is the use of detox meds like Suboxone. This option is less likely to bring about a secondary addiction and is shown to be effective in opioid detox.
When utilizing Suboxone, we obey the following practices:
We do not use Suboxone in the early stages of your detox as it can lead to precipitated withdrawal
We'll issue a preliminary dose and observe how you respond
We'll adjust if needed or switch to other methods of treatment
Eventually, we'll expertly wean you off Suboxone
Get Started On Your Recovery With OxyContin Detox Near Toms River Today
Take the initial step in overcoming OxyContin addiction by reaching out to Sunrise Detox Toms River. Our medically guided oxycodone detox near Toms River will assist you through withdrawal and lay the foundation for an enduring recovery. Dial 732-504-3527 today or complete the following form to get started. We answer in a prompt fashion to all forms of contact, at any hour, all year long.