732-504-3527
Find Medical Detox Services By Somers Point
Need a safe way to detox from an alcohol or drug use disorder? Sunrise Detox Center by Somers Point, NJ is here for you. Our detox center is a comfortable and safe way for you to taper off substances under empathetic, expert medical supervision. You'll rest in a semi-private room while our staff help you mitigate withdrawal with evidence-based treatments. The individualized care you see at our facility gives you a solid starting point for the rest of your recovery.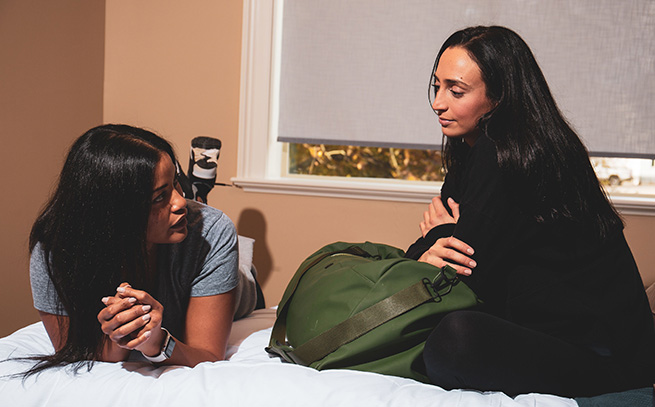 Personalized Inpatient Medical Detox By Somers Point, NJ
We believe our residents at Sunrise have the best results whenever they are provided custom-tailored detox services. For this type of treatment, you begin with a complete medical evaluation. We then adapt our detox process to fit your case and issue a specific treatment plan that our medical professionals use to make certain you are given the safest treatment feasible. They look in on you regularly, keep an eye on your vitals, and administer treatments for uncomfortable withdrawal symptoms.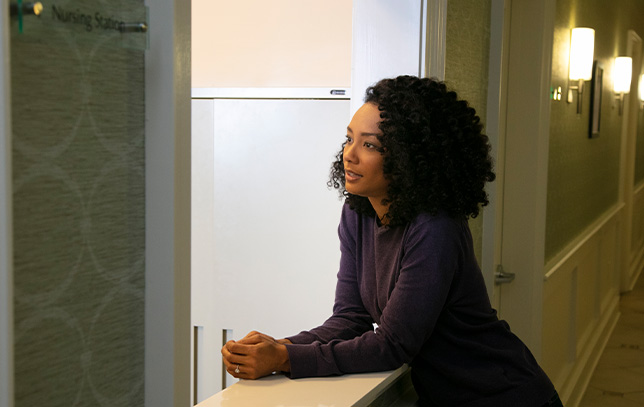 Alcohol Detox
Detox is usually the first step toward recovering from alcohol addiction. Sunrise's inpatient alcohol detox near Somers Point is designed for safety while minimizing your anxiety. Skilled nurses check on you frequently and use established protocols to taper you off alcohol safely. Our gradual, disciplined method will set you up for your next phase of recovery.
Drug Detox
Detoxing from drugs expels unwanted substances out of your body and begins your road to recovery. The nurturing personnel at Sunrise are devoted to helping you with custom-tailored drug detox services by Somers Point. They take note of your medical history and how you respond to treatment so you can carefully but productively taper you off drugs while keeping you as comfortable as possible.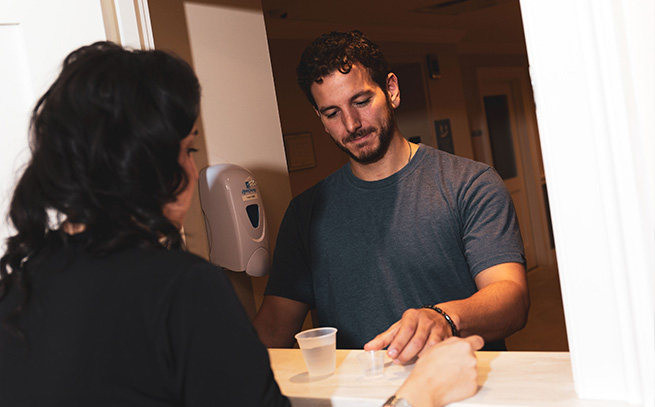 Safely Detox With Medical Detox Services Near Somers Point
Attempting to detox by yourself without medical assistance can be disastrous and painful. Our Sunrise Detox Center by Somers Point, NJ allows you to detox from many different substances in a healthier way. Our nurses provide detox for:
Alcohol
Amphetamines
Benzodiazepines
Cocaine
Heroin
Opioids
Designer drugs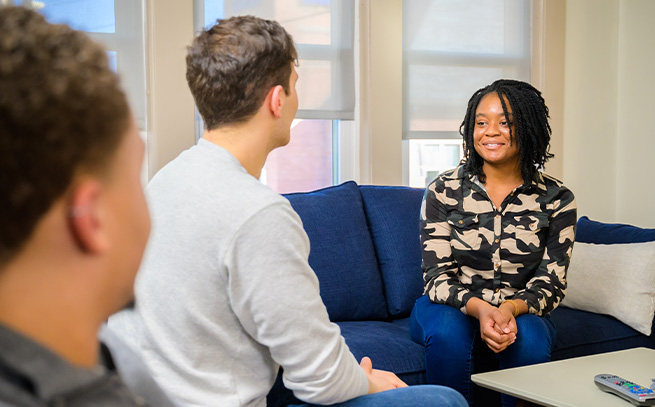 Expert Counseling For Drug And Alcohol Detox
Recovering from alcohol or drug use disorders is stressful. Sunrise Detox offers voluntary counseling that is the perfect complement to our medical detox services by Somers Point. Our counseling includes:
Individual therapy
Group therapy
Family Therapy
Peer support sessions
Experienced counselors direct all discussions. If you attend, you'll look into the causes of addiction and how to cope without chemical dependencies. You will also enjoy the company of others striving toward recovery from addiction and listen to their perspective.
A Comfortable Environment For Alcohol And Drug Detox Near Somers Point
Drug and alcohol detox goes easier when you feel. Our well-designed detox facility keeps you at ease so you can concentrate on recovery. You will stay in a semi-private room with only a single roommate. All bedrooms are totally furnished and come with a television and full bath. Meals are chef-prepared and presented in a clean, nicely appointed dining area. You'll have access to snacks and beverages such as juice, coffee, tea and water all day long. Private accommodations can be arranged upon request and are subject to availability. If you're able, you can try several recreational activities like enjoy a TV show or play a game in our lounge, hang out on the patio outside, or chat with fellow residents.
Coming To Sunrise Detox Is Your First Step Along Our Continuum Of Care
If you're set to make the first move to sobriety, Sunrise Detox is here to help. For many folks, our inpatient detox services near Somers Point are the start of their path to recovery. We give you the opportunity to detox from various substances as safely and painlessly as possible. Our authorized clinicians supply 24-hour care to keep you comfortable and devise an aftercare blueprint with you and the members of your family before you leave. Our goal is to let you detox successfully and have you prepared for ongoing therapy to help you along your addiction recovery journey.
Resources For Families With A Loved One In Detox
We understand how substance use affects loved ones and that those challenges don't go away just because they start detox. Our drug and alcohol services by Somers Point give information and education for families. Call to:
Find an expert interventionist
Learn how to support a family member recovering from addiction
Create aftercare roadmap for your loved one
Learn about substance use and co-occurring disorders
Deal with the stress of supporting a loved one in detox
Start Your Safe Alcohol And Drug Detox By Somers Point
Don't put yourself at risk by detoxing alone. Sunrise Detox Toms River is here to help you. Call us at 732-504-3527 or submit the form on this page to get immediate help. We guarantee a fast response, 24 hours a day.